I went back out to Mala Pier again on Saturday and dove 2 tanks. It's a great bargain. I can spend $120 on a two tank boat dive or $20 on two tanks at the pier. It's as good as going out on the boat, but its definitely a lot more than one-sixth as good. I like not having to follow a guide and moving at my own pace. The dives were up to 1:20 long. Its also an easy place to solo dive. A funny thing - when I was out there the first time, so was the Extended Horizons boat that I had gone out on the day before. The weather had prevented the boat from going to Lanai, so it did its second dive on the pier. I would have been a little unhappy if I had paid that kind of money to dive next to the boat ramp.
As I mentioned in my previous post, the turtles were amazing. In the next two photos, you can see three turtles lined up (the ones from the video). I guess turtle #4 had moved on.
I hadn't thought to put my orange magic filter on the Canon camera, so I've corrected the colors using the Photoshop Underwater.atn action, which works amazing well, particularly on pictures from shallow dives. I'm taking the filter out when I dive tomorrow.
There were dozens of Imperial Nudibranchs, as in the past. The little Canon camera has done a pretty good job with the macro photos. All Canon photos have been using only the internal flash or natural light.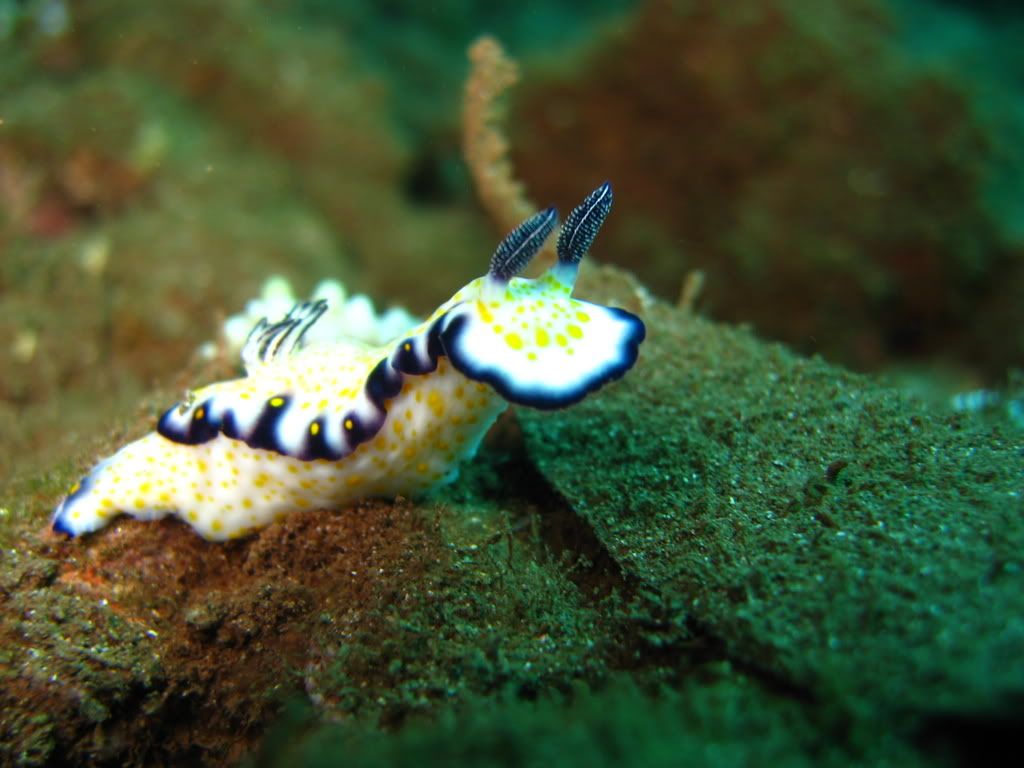 And here's one more nudi.