WARNING
: This post contains a large number of whale photos. If you don't like whales, feel free to move along. There's probably a blog about housecats somewhere nearby.
On our last whole day in Maui, we went out whale watching with the
Pacific Whale Foundation
on their boat the
Ocean Explorer
. This is my favorite non-raft or RIB boat. It seats about 40 with most of the seats up front. Whale Foundation members get to board first and choose their seats (and at a discount, too, so be sure to join).
The whales were more active than I have ever seen. We had been seeing lots of them from the hotel balcony and beach, so we had high hopes. We quickly found solo whales and small groups to watch. We would find them by spotting their spouts and calling them out to the crew.
Most of the time, we would just end up with a presentation of the tale, if anything.
Sometimes the whales like to wave and slap their pectoral fins. Kind of a humpback hello.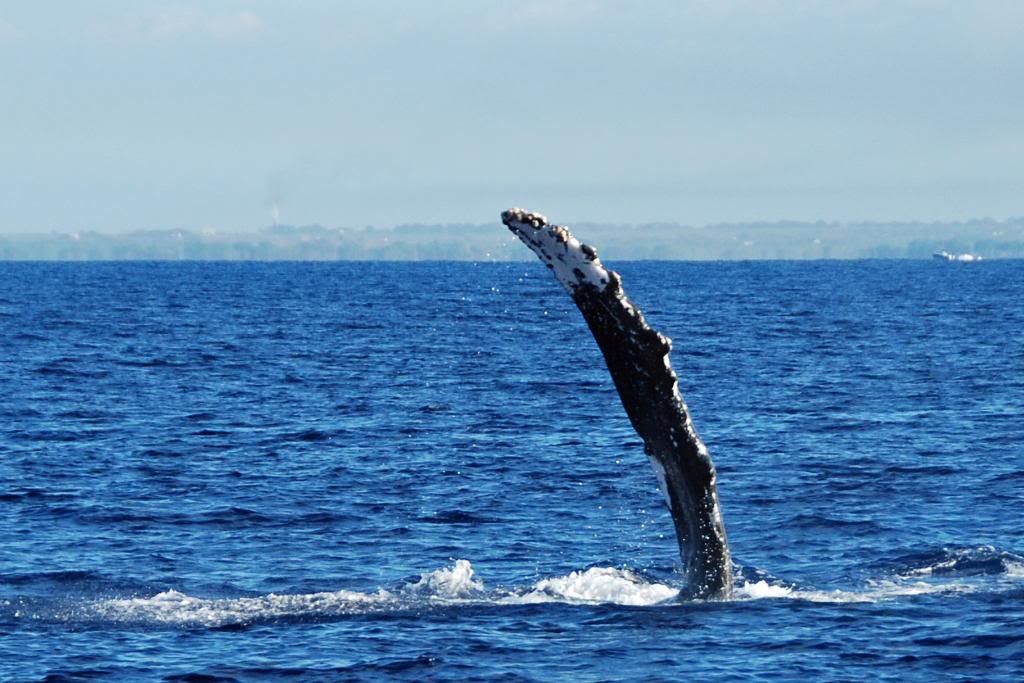 This whale was cruising along on his side. You can see his tail sticking out of the water behind his pectoral fin.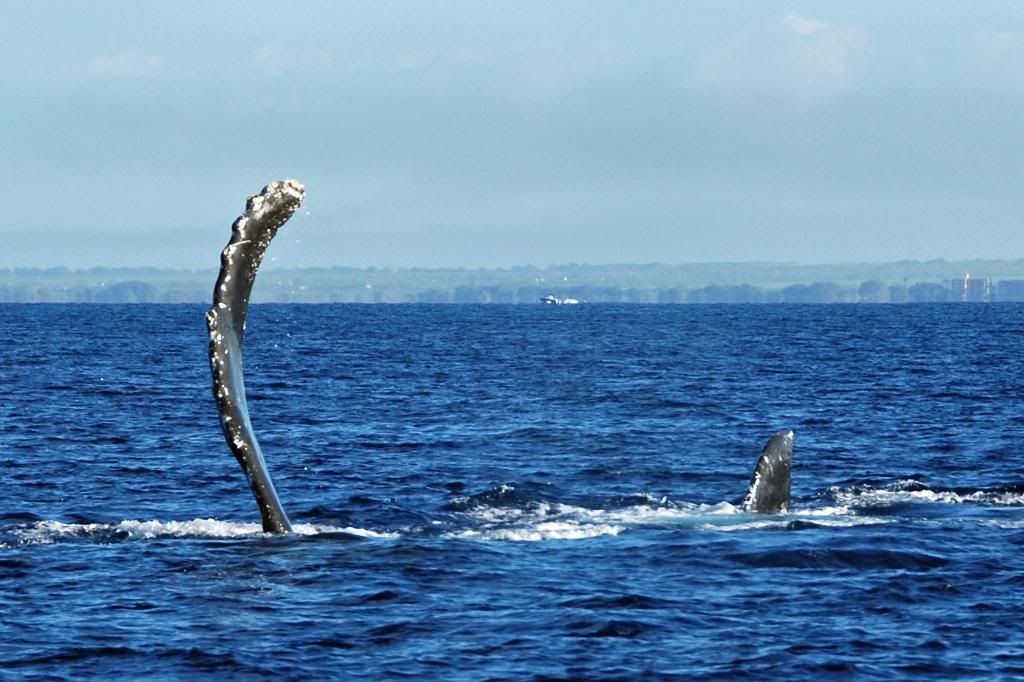 This whale was fun. It was barrel-rolling through the water. It would roll onto one side and slap that fin, keep rolling onto its back raising the other fin, and then slapping the second fin on the water. This whale made several rolls. This photo was taken when the whale was on its back.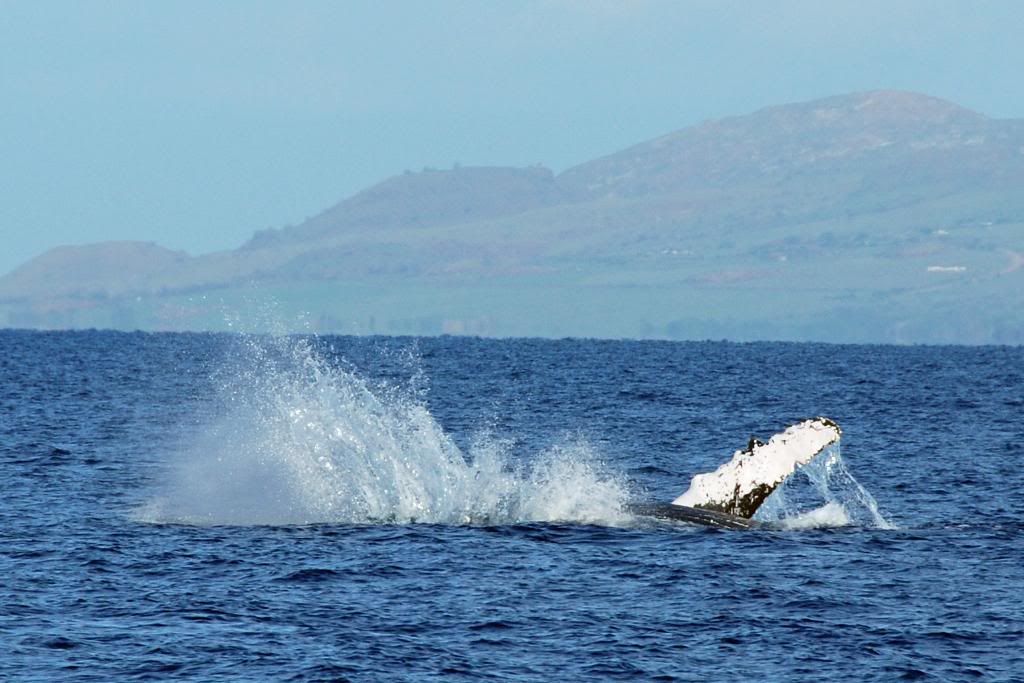 Of course everybody's favorite moment is when the whales "breach", or jump out of the water like in the next sequence of photos. They sometimes launch their entire body (except for their tail) out of the water.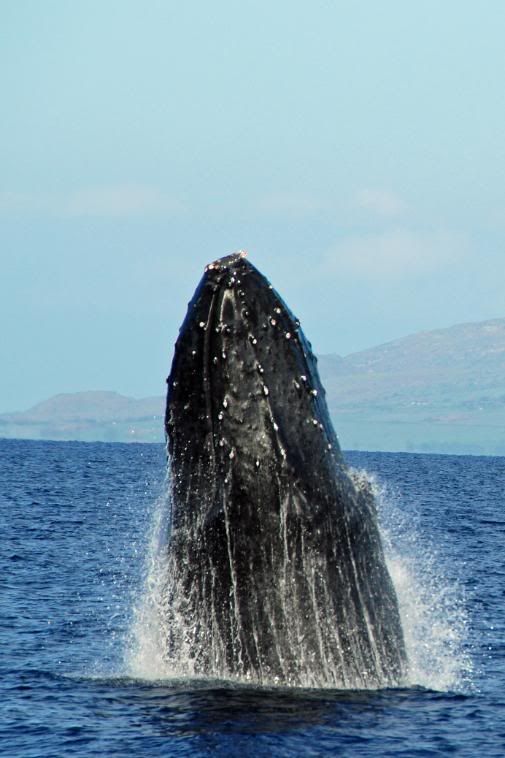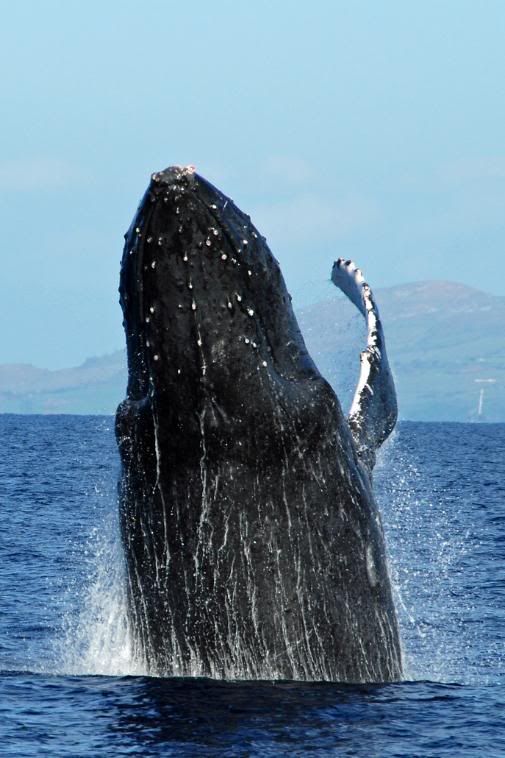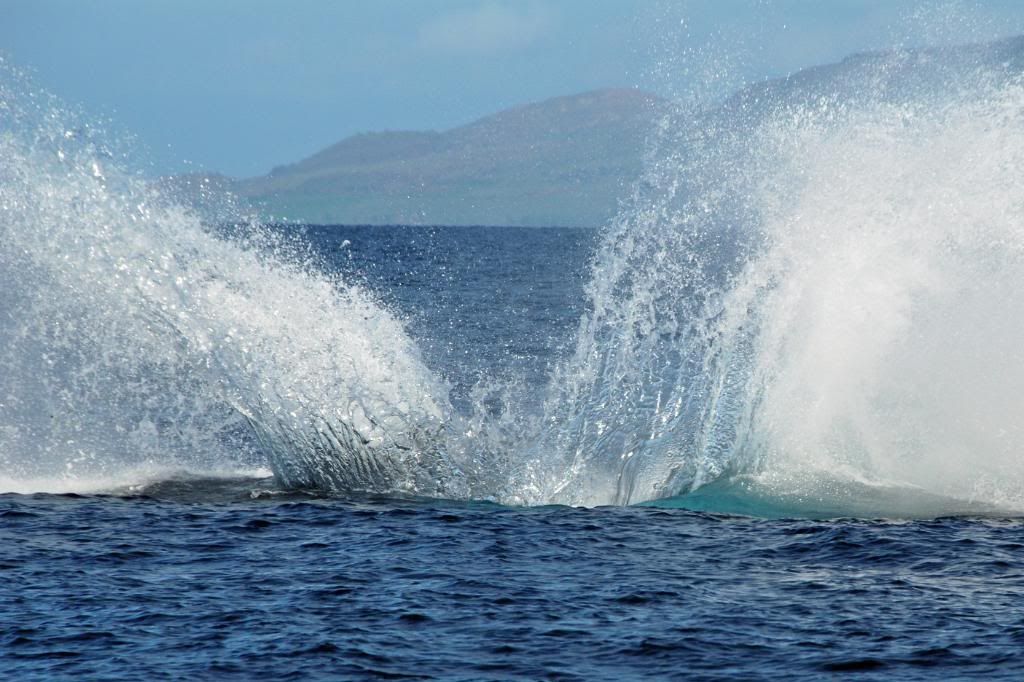 I caught this one as it was crashing into the water onto its back. Although it looks like it is smiling, its really upside down.
And finally, here is a whale waving goodbye.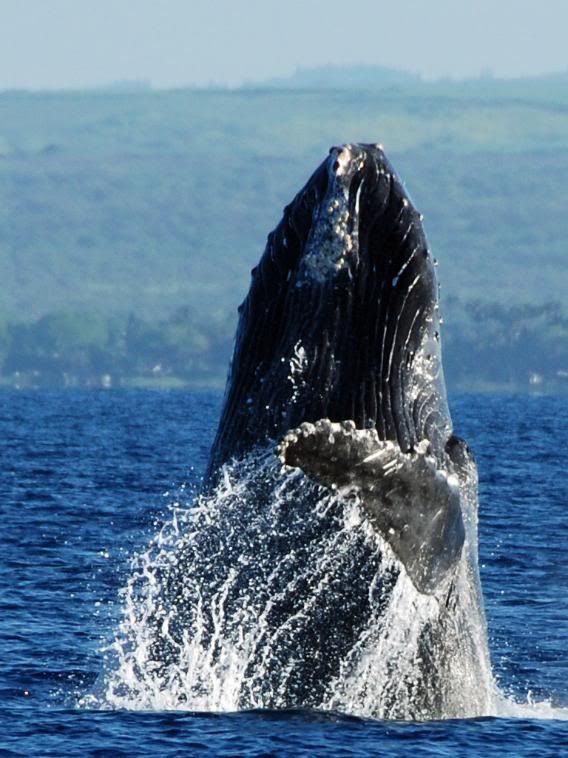 As we head back to the harbor (and were unable to pursue whales), we saw two or three whales doing a series of ten breaches in less than two minutes. It was an impressive display.