Today I did my first shore dive at the wreckage of the Mala Pier. This was recommended to me by Bob Grecko and many others. The Mala Pier was built in 1922 for loading sugar cane. It was destroyed by a hurricane in 1996.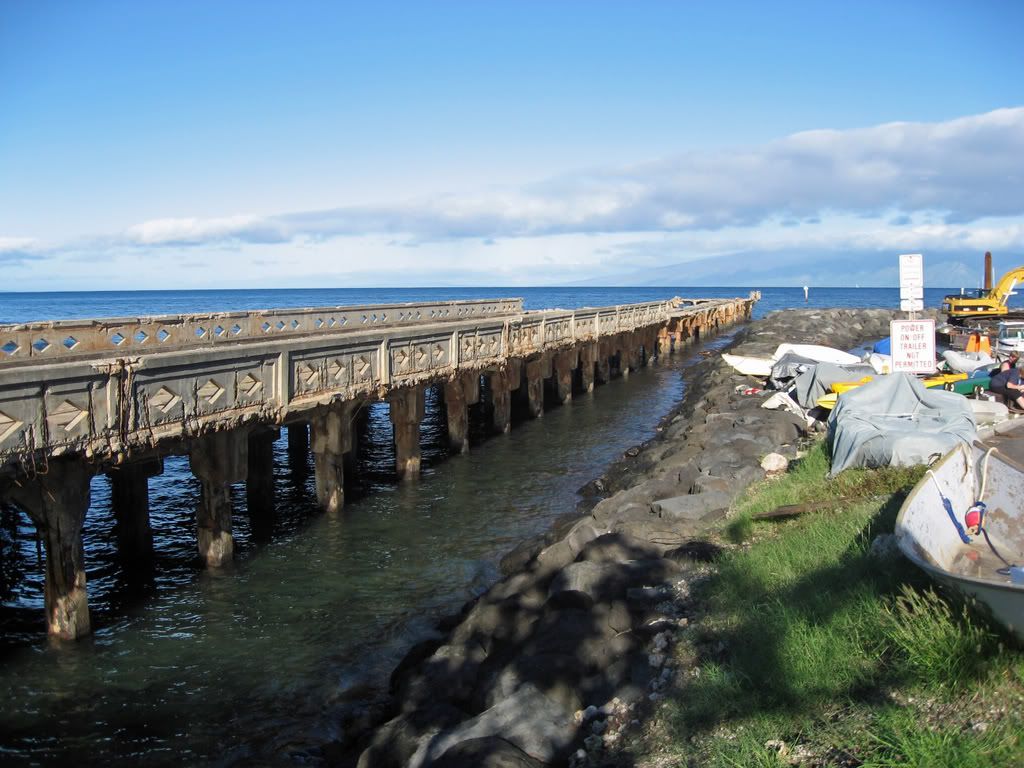 It was 300 feet long, but half of that is rubble in water up to 30 feet deep. It has developed a good bit of coral growth and is inhabited by turtles (saw five), white tip sharks (others saw some, but I wasn't looking), and frogfish (looked hard but couldn't find any). There were also quite a few Imperial Nudibranches, always in pairs.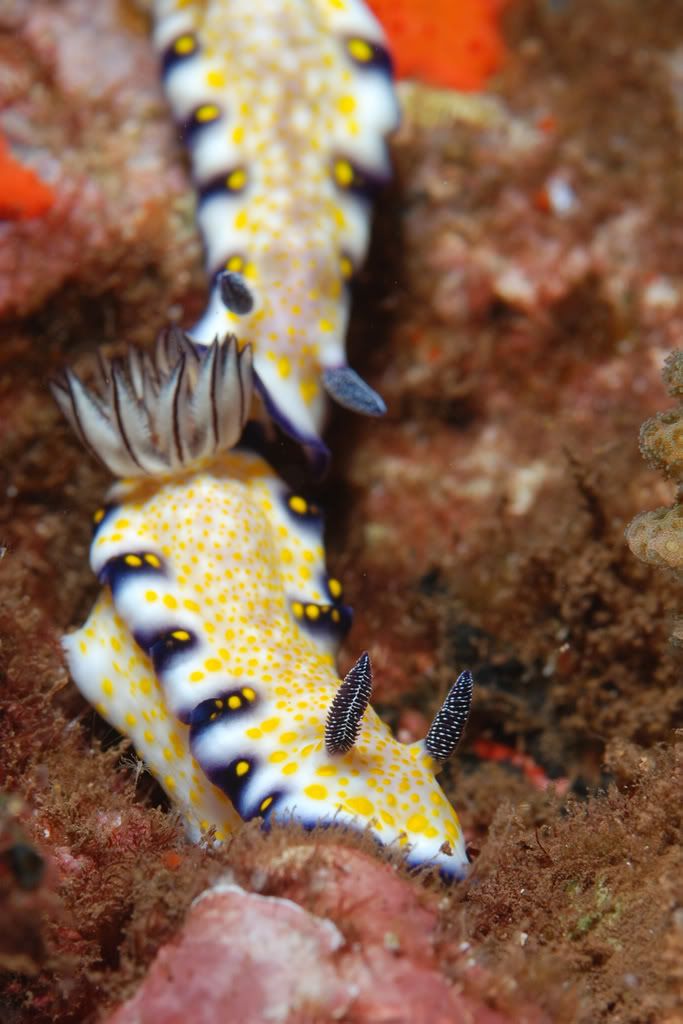 These two turtles were amusing. The one on the left was sitting on top of the silty sand. The second one swam over and sat next to the first who wasn't very happy about having company. You can see in the close-up how he expressed his displeasure. The second turtle then swam away.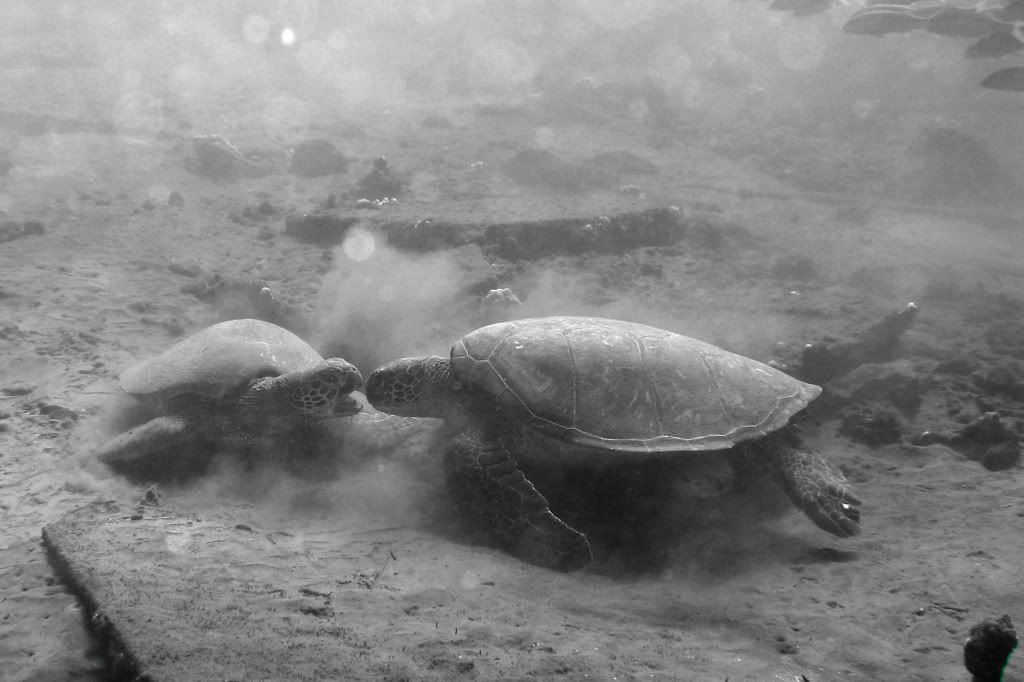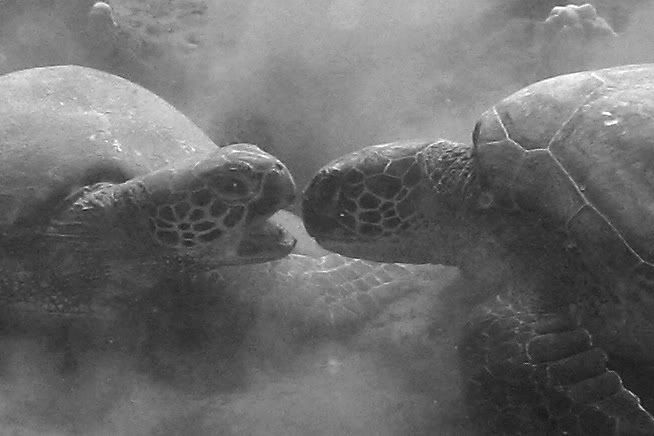 I didn't find any frogfish, although I am told that they are out there. I'm going back out tomorrow to dive two tanks and find them. On this trip, I was shooting my D80 in a macro setup (60mm lens and dual DS-125s) and I brought my Canon SD700 for wide angle.
Oh yeah - and the ocean ate my mask. Another sacrifice to the diving gods.